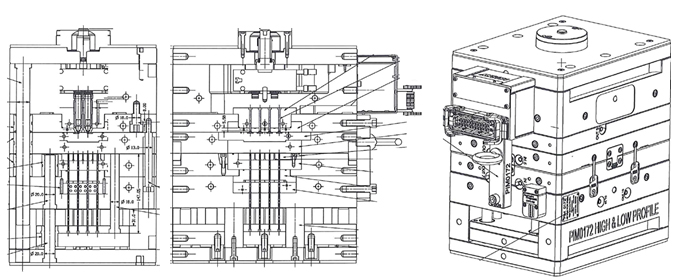 At Yixin Precision; all projects we undertake go through engineering analysis and a process call design for manufacturability (DFM) as well as inputs from production and quality. Moldflow analysis is used for complex parts.
A discussion will take place with customers to align requirements and expectations to ensure a shorter time to market  and at a most cost effective way for the customers.
At Yixin Precision the team has the capability and experience to design high cavitation molds by utilizing hot runner manifold system. Sequential injection molds for intricate parts. The molded parts can also be  de-gated in the tool itself to avoid secondary operation. All our molds use standard components,  inserts are fully interchangeable within a tool. The mold core and cavity inserts are hardened for  stability and durability to ensure  tool life.
Tools are designed with automated handling processes, thus increasing productivity and minimizing  dependence on operators.
We build both production as well as prototype mold for medical products, telecommunication and electronics parts; including  metal injection and die casting molds.
Yixin Precision continuously upgrades our tool manufacturing machine to keep up with the industry in the precision mold making arena. We have a complete range of machining processes for manufacturing mold as follows:
| | |
| --- | --- |
| | 8 sets of die sinking EDM machines of which some are linked to work partners that carry 89 electrode positions and 9 pallets positions. |
| | 4 sets of EDM wire cut machines consisting of Charmiles and Sodick make. and 1 oil-cut wire cut machine. |
| | 6 sets of CNC milling machines from these makers; Hardinge VMC 600 II, Mikron VCE 800PRO, Mori Seiki NV 4000DCG, Sodick MC 65oL, Roders RXP 300 and Yasa YBM 640V3 |
| | Other machines are the conventional milling, Tribo polishing  and super drill machines. |
These machines run at high speed and high precision to finish inserts to size without any additional processes. EDM machining  can run 24 hours unmanned with Work Partners that can hold a series of electrodes.
We use both European as well as Japanese tool steel depending on customers' requirements and preferences. Our mold bases use steel with content of chromium (stainless steel)  for corrosion resistance.
All components used in the mold are standard items for ease of replacement and maintenance.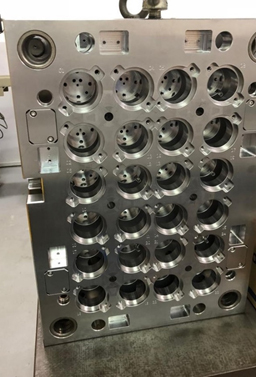 Multi-cavities Plastic Injection Molds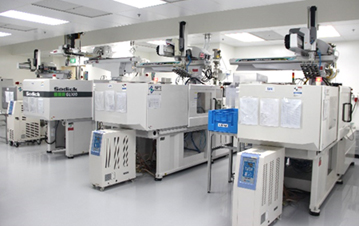 Class 100k Clean Room Production Environment
Yixin Precision has 25 years of precision engineering experience in plastic tooling, molding and assembly with 3 certifications; ISO 9001:2015, ISO 14001: 2015 and ISO 13485:2016.
We have both horizontal as well as vertical injection molding machines which operate under controlled environment in a Class 100k clean room for managing medical parts and products. Currently our machines' clamping tonnage range from 40 to 100 ton.
We practice both scheduled and preventative maintenance to keep our molds in excellent condition to run a determined quantity of parts under a specific work order setup quantity.
Prior to serial production all our molds go through tool qualification to determine process capabilities and that the parts are able to meet specification under appropriate machine setting and resins specification.
We run both conventional as well as high cavitation tools with hot runner system for precision parts, over mold parts as well as micro parts. The sectors we serve are medical devices, telecommunication, electronics , consumer  and also  micro parts used in various applications.
The quality department supports both production as well as mold making departments. Quality personnel are trained in metrology and documentation procedures for quality management system (QMS).
For production quality assurance conducts periodic dimensional and visual checks as well as out- going checks. They also do first article (FA) and CPK measurement for new tooling. For tooling, the work involves mainly in checking core and cavity mold insets as well as tool steel dimensional check of completed molds.
We have a complete range of measurement and inspection equipment such as CNC CMM machines, profile projectors, height masters, gauge blocks and other hand- measuring and inspection instruments.
We are certified to ISO 9001:2015 , ISO 14001:2015 and ISO 13485:2016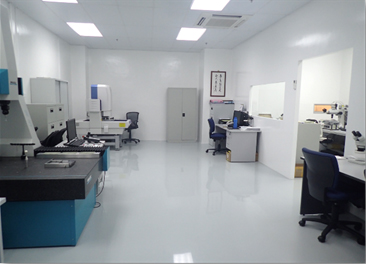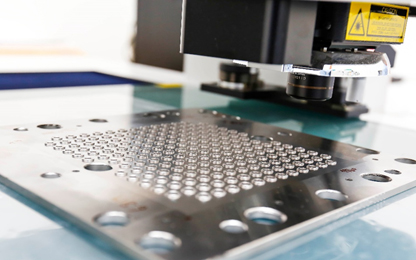 Mitutoyo CNC Vision Measuring Machne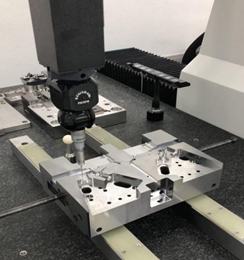 In order to increase value  to customers, we also provide assembly operations among our services as a one -stop solution to customers who need it.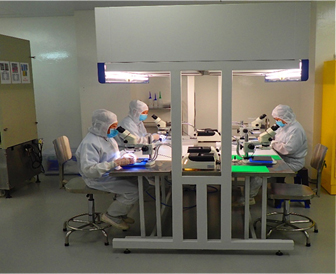 Assembly of Components for Microfluidics Chips in Class 100k Clean Room